back
Fashionstrology: where does fashion's obsession with astrology come from?
It's cult look season and spirituality is in vogue. From Gucci's Fall 2018 and the MET's Heavenly Bodies to the fashion icon of 2018: Ma Anand Sheela, the former secretary of Bhagwan Shree Rajneesh "Osho," the central figure in the religious cult featured on Netflix's Wild Wild Country. Mainstream culture is full of examples of how people are literally wearing their beliefs right now. And of course, Astrology is all over this trend.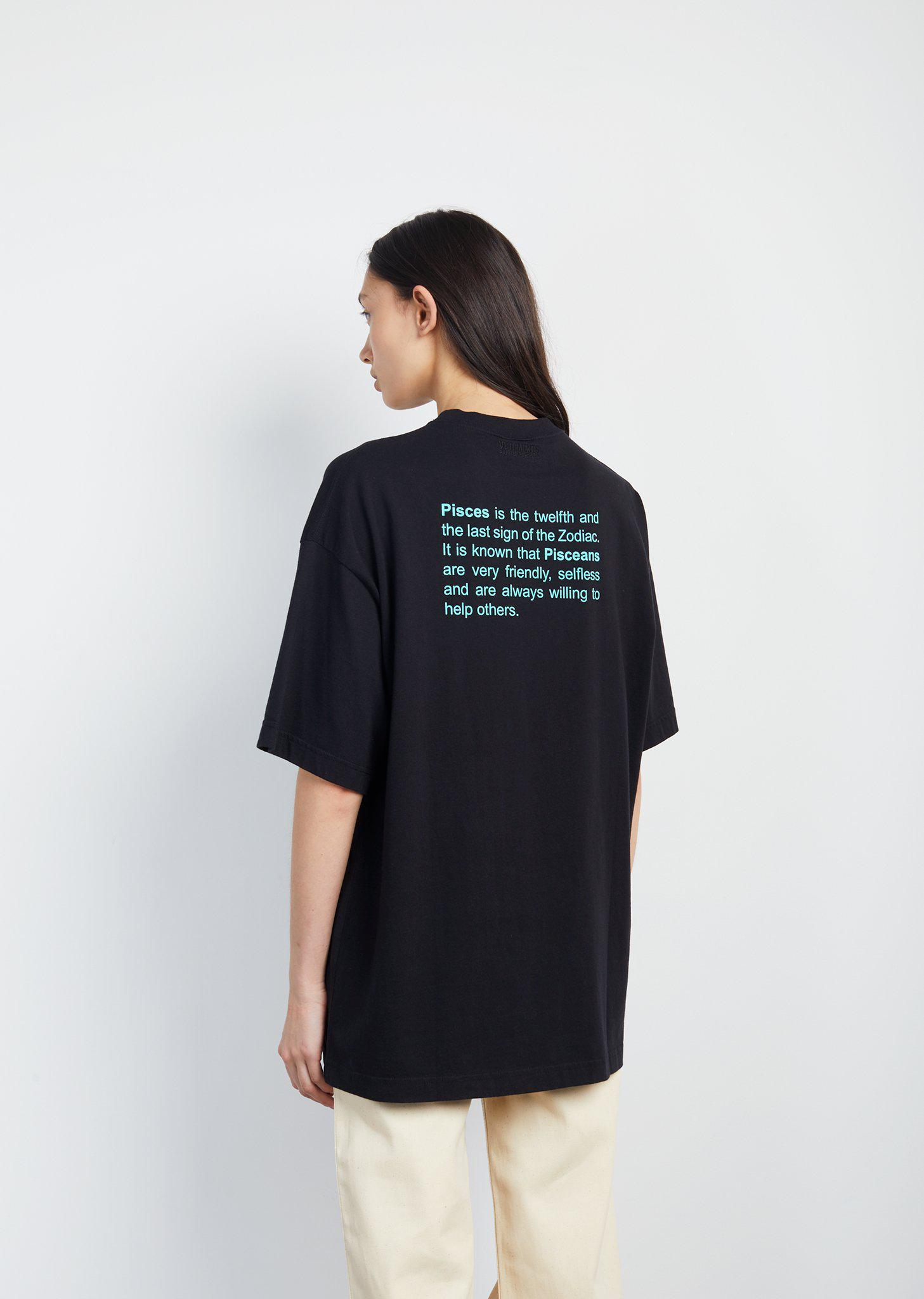 You already know for a fact that astrology has taken over mass culture – and your timeline as well. What you may not know yet is that fashion is going through the same process. It's easy to imagine a small group of millennials (or fashion victims) with astrology t-shirts, Vetements raincoats and Doc Martens on their feet rocking the nineties-mystic-The-Craft style. But when astrology turns out to be the theme on both high fashion and fast fashion brands, it's clear this is all about something much bigger. Birth charts and personal style were never so connected. But how and why is this happening?
It all started on Christmas 2015, when the Londoner department store Selfridges – a key trendsetter – launched the legendary window Journey to the Stars, picturing the 12 zodiac archetypes. Inside the store, customers elbowed each other in the Astrolounge Shop, a section dedicated to crystals, tarot cards and shirts for every sign. Since then, astrology has been a recurrent theme in various runways.
From the Brazilian brands Ahlma and Cotton Project to Pucci and Opening Ceremony, several brands have added the symbology of the stars to their collections. Not to mention that every fashion magazine around the world now contains horoscope sections: Astro Poets writing for Elle America, Jennifer Angel for Harper's Bazaar, Glamourscopes for Glamour. Refinery29's astrology page even explains how to guide your activist energy according to your sign. In general, astrology fell into the arms of the media as a powerful expression of contemporary culture. All of this is an echo of how people – and designers – changed their perception of the topic.
Do you remember how astrology was depicted ten years ago? Illustrations of fairies and gnomes, tacky designs on clothes and questionable color pallets that didn't go much beyond purple (which is, ironically, Pantone's color of the year). Today, astrology was rebranded and embraced a cool, didactic and ironic vibe. In sum: it embraced youth culture. Alright, you may have never calculated your birth chart, but you could relate to Susan Miller's articles and their 6 million monthly readers, or maybe to astrology memes around the internet – only because of their accessible and fun ways of dealing with the stars.

It is beyond question that the web made astrology go from high couture to prêt-à-porter. After all, if democratization and accessibility are the cornerstones of the internet, your sign shouldn't be immaculate and unapproachable, like a theoretical concept you only reach out to on rare occasions. Quite the opposite. Astrology should be accessible, changeable and redefined every day so we can understand ourselves and other people too. Just like clothes in a wardrobe, your sun sign and your rising are possibilities waiting for a new take. Or for a new look.  
Astrology is the ideal promise of self-expression, besides being a powerful mindset for the individualistic times we live in: there are no two identical birth charts. Besides that, the stars change all the time, just like our mood. In a world that doesn't make sense, young people have been finding answers through the zodiac, as well as opening up to new possibilities and interactions.
A cap with Taurus pattern on it is a way of remembering yourself of who you are or who you'd like to be – or even how you feel in that moment –, as well as inviting people to get to know you better. Just like fashion, astrology shakes people's emotions and, if we're looking for new ways to express ourselves, the zodiac seems to be the language that is getting more and more in vogue.
*André Alves
Co-founder of Peoplestrology and float. He is a writer and trend forecaster in between NYC and São Paulo who is also passionate about movies, Astrology, and tea.